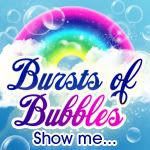 I wouldn't be myself if I wasn't late with my post ;) But no worries, I am still into Tuesday shows. I was thinking what traditional should I show and thought about some food at first, but in the end decided to show a traditional Polish dance - polonaise. It's a folk dance. Sadly, people nowadays, probably not only in Poland, forget about their folk. I am no exception here... But! polonaise isn't forgotten dance. It's danced in the introduction of the ball 100 days before ending high school. So, most people dance it at least once in their life.
Here's a video from a Polish movie "Pan Tadeusz" based on our national epic from 19th century written by Adam Mickiewicz. The last scene is the wedding and they dance polonaise.
And the second version of polonaise, because there are two melodies for it. This dance here is made by some dancing group so they make more figures than just basic ones made during school ball. But there's always the "tunnel" made, which you can see in the end of the video.